About Ad World Masters
We work to improve agency discoverability for marketers and agencies worldwide.
So you spend less time looking for partners or prospecting for clients, and more time collaborating.
By bringing data and technology together, we are building the world's largest agency ranking.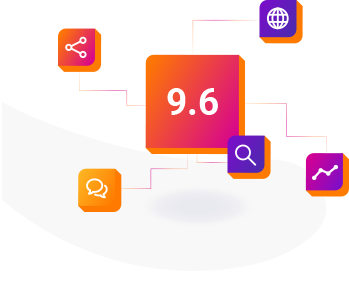 Innovative technology & methodology for a ranking like no other:
Our aim is to represent and rank agencies' relative potentials in a meaningful way. Today data gives us access to unprecedented levels of understanding. But while it seems limitless and powerful, data is also meaningless if a wide variety of other factors are not considered. Ad World Masters' AI algorithms integrate both digital and analogue data that has been thoroughly verified to score and rank agencies according to their true potential.
Read more: How AI works >

How do we do this?
Being familiar with marketing and advertising agencies' competitive landscapes, we know that identifying agencies can be difficult. Looking for specific expertise, proven experience, and the right fit—either for a one-off project or a long-term relationship—is critical for businesses. This is why we want to ease the agency recruitment process to accelerate collaboration between clients and agencies.
How agencies can benefit from Ad World Masters
Whether it is being found by the good prospect, keeping your sales funnel full, improving your SEO, learning about your agency and its competition or helping your agency close more deals, Ad World Masters can support your agency growth in several ways.
Uncover detailed statistics about visits and shortlist of your agency by time and location.
Get access to more details about your score and get insights on how to improve.
Identify marketers interested by your agency with their contact details and profile pictures.
Showcase your score by embedding your Live Badge on your website to gain trust from your present and future clients.
Sign up now and add your agency today. It's free!
How marketers can benefit from Ad World Masters
Finding an agency partner can be time-consuming and hazardous, whereas it is critical decision for all businesses. Ad World Masters can supoort you in this search data and technology.
Smarter decision making
with data
Give reviews to the agencies you've worked with and access reviews of other marketers.
Make shortlists of agencies to save those you are considering hiring now or in the future.
Add agencies to the ranking and discover their score.
Sign up now and add your agency today. It's free!